Register
Kickball for a Cause 2018 Kickball · Co-Ed Recreational
Accepting Waitlist
MonTueWedThuFriSatSun 9:00am to 6:00pm
Team Fees

Regular

$500.00 per team + 3.8% Processing Fee
Free Agent Fees

Free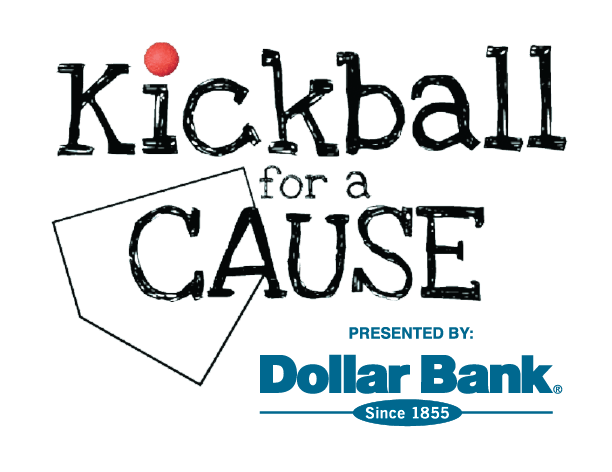 When: Saturday August 11, 2018

Where: Mellon Park, Beechwood Blvd at 5th Avenue Pittsburgh, PA 15206

Registration: Opens Tuesday June 26th - Noon

Facebook Event: Follow us here!

Please volunteer to help if you can't play! Submit a form here to register.

Donations: Can't make it to the tournament but still want to support the Causes? Donate here!

What: Join us for the 16th Annual Kickball for a Cause as we bring together 600+ young people, ages 21+, for a day of kickball, picnicking and more! Teams play in round-robin lightning games in the morning & early afternoon. Winners of each division advance to a single elimination tournament later that day. In addition to raising funds for important nonprofits, the $500 team fee includes 3 refereed kickball games (with the potential to move into playoff rounds), your team's t-shirts, a DJ, food, non-alcoholic beverages and MillerCoors beers.

Cause Partners: Our charities are hand selected by our PUMP members through nominations and voting. This year our Causes are HEARTH & The Women and Girls Foundation. Learn more about the Causes here!
Tournament Rules: The rules have been UPDATED!
Tournament Captain's Packet: The Captain's Packet can be found here!

Captain's Meeting: All teams will need to send a representative to Social, Bakery Square on Wednesday August 8th at 8:00pm Teams will receive their tournament t-shirts and captain's packets at the meeting. We will also go over rules, policies, and tournament entertainment at the meeting. Most importantly we will be having a lottery at the meeting. Teams will be randomly assigned their divisions and schedule at this time. If your regular PSL team plays during this time please contact Jaime so we can ensure that a representative from your team can be present without interference.

Weather Policy
Kickball for a Cause is a rain or shine tournament. Games will be played in moderate rain. If needed, games played on dirt will be shifted to the grass.
In the event of lightning we will sound an air horn to stop all play. All participants and attendees should get into a safe spot to wait. Games will be resumed according to our flash to bang policy, as listed on our website.
In the event we stop play, captains will receive an email with further instructions from PUMP staff as soon as we have updated information on the weather delay.
Flash to Bang Method:
In the event of lightning, a flash to bang method will be used. A flash to bang method is used to determine how far away lightning is. Every 5 seconds between a flash of lightening and a bang of thunder equals 1 mile. The field will be evacuated if there is less than 15 seconds between a flash of lightening and the bang of thunder. Game play will not continue until the severe weather passes and there is more than 15 seconds between the flash of lightning and the bang of thunder.
Thank you to our Sponsors:
Allegheny Coffee and Tea Exchange
Cranberry Psychological Center